Application localized in 46 languages: English, አማርኛ, العربية, հայերեն, Български, català, hrvatski, český, dansk, Nederlands, eesti, suomi, français, galego, საქართველოს, Deutsch, ελληνικά, עברית, magyar, Indonesia, italiano, 日本語, 한국어, македонски, persan, polski, português, português brasil, român, русский, српски, 简体中文, සිංහල, slovenských, slovenskega, español, Svenskt, 繁體中文, ภาษาไทย, Татар, Türk, yкраїнський, Беларуская, Việt
(1) Moon+ Reader Pro

Additional benefits in pro version:
Ad-free
Shake the phone to speak (TTS engine support)
PDF multiple annotations support, fast & speech compatible
More beautiful backgrounds, fonts and reader themes
Multi-point touch support
Option for password protection at startup
Headset & Bluetooth keys control
Book to home screen shortcut
Customize reader bar function
Widget shelf support, group your favorite books, put them to desktop as widget
Customer email support
It's only $7.99, Google Play QR Code: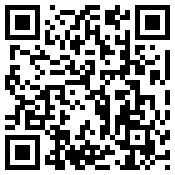 Order from

Google Play: https://market.android.com/details?id=com.flyersoft.moonreaderp

(2) Moon+ Reader: Input "Book Reader" in Google Play, then click "Moon+ Reader" to install, it's free.

Google Play QR Code: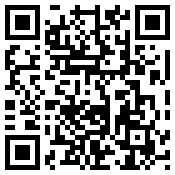 Google Play URL: https://market.android.com/details?id=com.flyersoft.moonreader


──────────────────────────────────────────────────────

Ratings for Moon+ Reader Pro:
It is, one of must app for android! - Mraky

This is a Beautiful awesome application that wonderfully enhances the entire ebook experience.

- GretchenGigi
Full featured, robust reader. Easy to customize, love the autoscroll and TTS.

-

Lance
Fastest reader I have found for Android. Highly configurable. Have found no bugs as of yet. - Jtppo
I've tried many ebook readers on multiple platforms and this is the one that fits my needs the best and also has the fewest problems. - Robin
Only ebook app with good TTS support. Will read out any book with easily configured controls. Speaking books in the car is fantastic! - Robin Lee Powell
Love this app! It does everything I have been looking for and more! - Tabatha

Tried them all and this is the best. TTS on pro, calibre lib support, quality animations. Perfect!

- Patrick.Plummer
Absolutely the best. No other comes close. - HooliganAMA

──────────────────────────────────────────────────────


Translation credits: - Thank everyone who has contributed to Moon+ Reader!
Amharic: Eyob Fitwi
Arabic: Peter Nabil
Armenian: Vagharshak Tozalakyan
Belarusian: Pavel Palstsiuk, Viktar Palstsiuk, Алесь Арцёмчык
Bulgarian: GattaNegra
Catalan: Olga Almendrote
Croatian: Filip Meštrić
Czech: Martin Pokorny
Danish: Ernst Winther
Dutch: Jan Peters
English: Seany
Estonian: Herko Sunts
Finnish: Joel Korhonen
French: Sandrine Piou, Bruno Teuile
German: Gerhard Siegl, Izzy
Galician: Xesús M. Mosquera Carregal
Georgian: Zura Sebiskveradze
Greek: George Singer
Hebrew: Shlomy Ben Shmuel
Hungarian: Danyi Máté
Indonesian: Chandra Harlis
Italian: Gabriele Ravanett, Billy
Japanese: Tian Yan
Korean: Kim, Ki Choon
Persian: Sayed Masoud Hossein Zadeh
Macedonian: Daniel Stefanovski
Polish: Marcin Drozd, jakis pan
Portuguese: Joel Palma, Flávio Simões
Portuguese Brazil: Altieres Lima
Romanian: Cojocaru, Liviu
Russian: Андрей, Евгений, Артем, D. Galious
Serbian: Brankica Stoiljkovic
Simplified Chinese: Zhou Tianhai
Sinhala: Deepthi Horagoda
Slovak: Martin Glasnák
Slovenian: Sašo Karakatič
Spanish: Carlos Henríquez S, Manuel López, Pablo Galván
Swedish: Anders Dahlqvist
Tatar: Ирек Хаҗиев
Thai: Paradorn Suksingha
Traditional Chinese: dMobile System
Turkish: Halil ÖZSAGLAM
Ukrainian: Alex Zrazhevskiy, Yaroslav Drebot, P. Suprun
Vietnamese: Alienyd, Tạ Vũ Sơn
Hindi: Kamlesh Bhankharia
Bengali : HM Hashem Ali
──────────────────────────────────────────────────────
Moon+ Catalogs: http://www.moondownload.com/catalog.xml
──────────────────────────────────────────────────────
This application adopt PDFViewer SDK to render and manage PDF files.
PDFViewer SDK in a product from Radaee Studio.
See more information at http://www.androidpdf.mobi